A brief history
Our founder, Geoff Baxter, started Devoted to provide Live-in Care after his family struggled to find a proper care home for his gran. The care homes that they looked at were expensive, soul-less, and full of underpaid and disinterested staff.
Devoted has now been helping families find Live-In Care for nearly 10 years and we firmly believe it's the best care that a person can receive.
We take our responsibility seriously, making sure that only the best carers work with our clients. That's why only 1 in 8 carers that apply to Devoted are successful.
We all feel safest in our own homes and that's why Live-In Care is a brilliant alternative to a care home.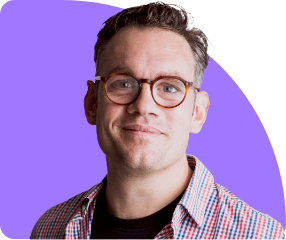 When the option of your loved one staying in their own home is so affordable then why would you choose anything else?
Geoff Baxter
Devoted Director